Storytellers
Sharing everyday stories of God with us. 
We believe that identifying, sharing, and celebrating what God is doing in our lives is an essential part of being the church. And, because we're all prone to forget God's faithfulness, sharing about His work in our lives is just as necessary and powerful to Jesus followers as those who may be hearing about Jesus for the first time.
 So, do you have a story of how God is working in and through you as we engage with the mission of making disciples in everyday life?

Please share it here:   
Stories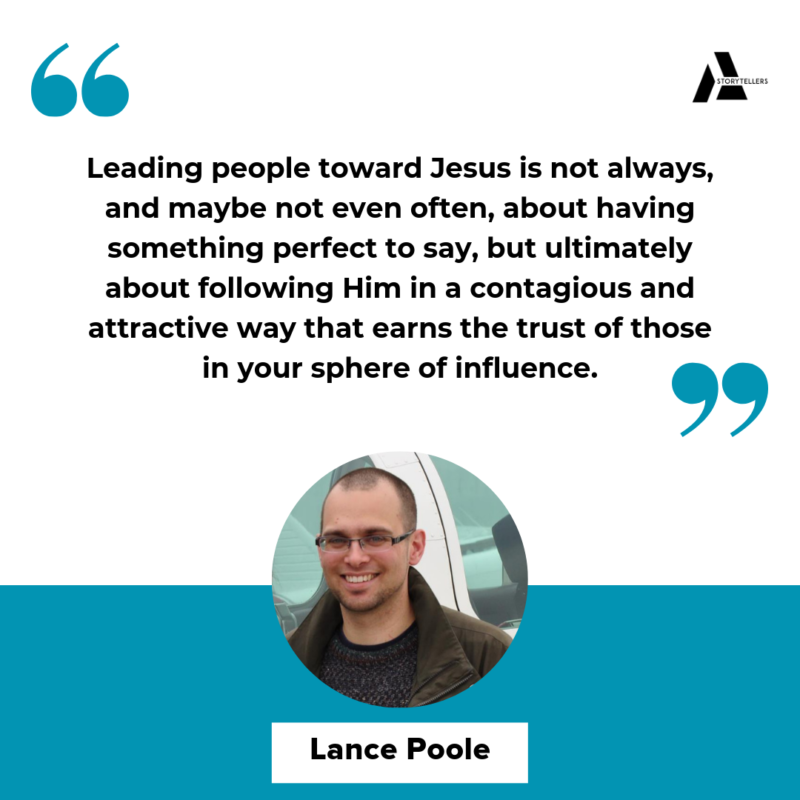 "Moving to our first and current home as a family in 2009, we struggled to build meaningful relationships and break through the isolation and the desire for privacy that is assumed in our culture. We even recognize the temptation and tendency in ourselves to be reserved and complacent and hide behind our introverted dispositions, instead of sacrificing time and energy and engaging with compassion toward those around us.
As the scriptures teach and Pastor Kevin reminds us, discipleship begins at "hello." We can show and share (or fail to share) the love and hope of Jesus by simply doing the normal things of life with abnormal expression of joy and peace and demonstrating care for another to reveal the true life of Christ in us. Leading people toward Jesus is not always, and maybe not even often, about having something perfect to say, but ultimately about following Him in a contagious and attractive way that earns the trust of those in your sphere of influence.
We made prayerful and intentional choices based on how God led and prompted us to be available to neighbors and contribute to the common good of our community. One of the small faith steps that God blessed over the last 8 years was our initiating a neighborhood block party for National Night Out. It was like, here's an obvious cultural gathering point and God gave us the heart to connect to His work in the world as ambassadors in everyday living. Who doesn't like to grill out or have root beer floats?"