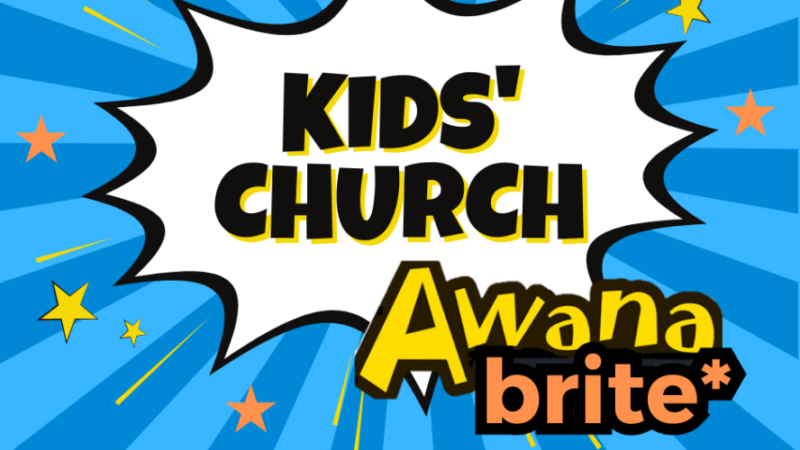 Sunday Kids Church
Kids' Church is offered to kids preschool through 5th grade on Sunday mornings at 10:30 AM. Kids begin in the Worship Center with their families. After the singing, they are dismissed to the Kids Center where they will hear a Bible lesson, then break into small groups by age for discussion and activities.

Kids check in before entering the Worship Center then are dismissed before the sermon as follows:
– Preschool – Parents take kids to KC-6&7
– Grades K-5 – Meet leaders in the lobby and go to Kids Worship Center

We make learning about Jesus fun as we equip, encourage and engage kids as they come to know, love and follow Jesus in their faith.

I have no greater joy than to hear that my children are walking in the truth. 3 John 1:4