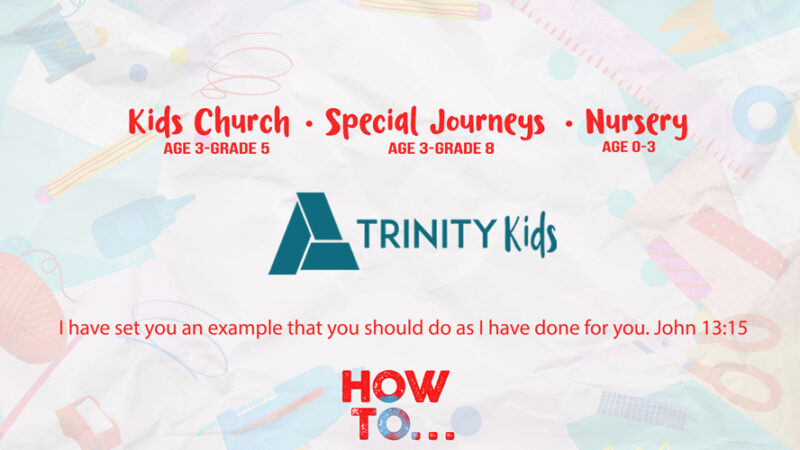 Sundays Mornings
Nursery, Kids Church and Special Journeys are offered on Sunday mornings at 10:30 AM.
Join us in March for How To… – a series from the Matthew on Jesus' teachings. Each week we'll focus on one of Jesus' teachings from the Sermon on the Mount as we learn "how to" make a difference, love our enemies, share with others and pray. 
Nursery – birth to age 3
Kids Church –  age 3 through grade 5
Special Journeys – age 3 through grade 8
Childcare is provided Sundays at 9 AM for parents attending a class.
I have set you an example that you should do as I have done for you. John 13:15