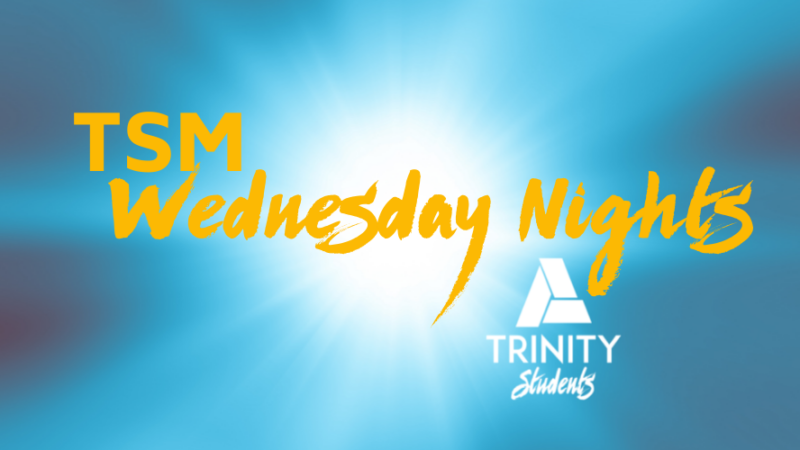 TSM Wednesday Nights, 6:30-8 PM
Trinity Student Ministries (TSM) Wednesday Nights are a great opportunity for students to draw close to Jesus while building relationships. We welcome students in 6th-12th grade to connect with each other and our adult leaders as we grow upward, inward and outward in our pursuit of Jesus.
Our TSM schedule begins Sept. 15-April 27. Be sure to check the calendar below, as well as social media. We have a variety of events happening at Trinity. All events encourage students in these 4 Spiritual Habits: Spending Time with God, Spending Time with Others, Using Your Gifts & Sharing Your Story.
Follow us on Facebook and Instagram for weekly updates!