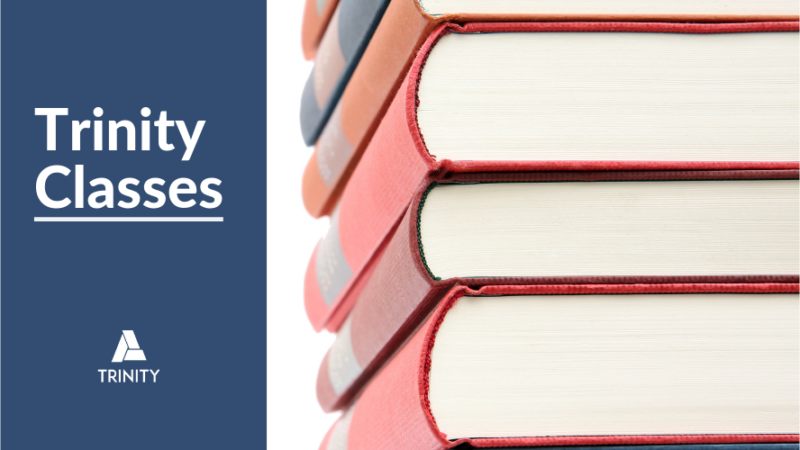 Trinity Classes
We can always benefit from perspectives that are not our own, and intergenerational classes are a great way to share those perspectives. This is also a great way to meet new friends and mentors or become a mentor for someone else.
Registration is open for anyone interested in taking a Trinity Class regardless of age.
Stop by our lobby table Aug. 22 or 29 to pick up a catalog of Trinity Classes!
Questions? Contact Deb Binder.