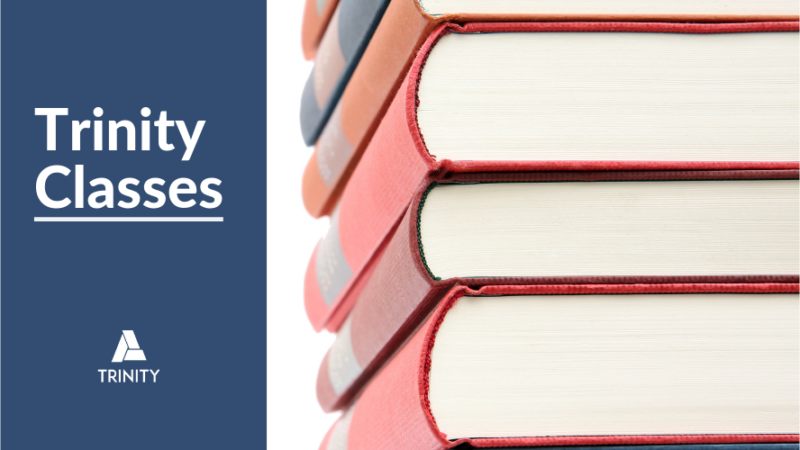 Trinity Classes
Are you ready for a new round of Trinity Classes?
We can always benefit from perspectives that are not our own, and intergenerational classes are a great way to share those perspectives. This is also a great way to dive deeper into topics we can only scratch the surface of during Sunday gatherings, meet new friends and mentors, or become a mentor for someone else.
Classes begin on Jan. 5. Check out our complete catalog of Trinity Classes here for class descriptions, times, exact start dates, and locations.
Choose one class or several, then register here!