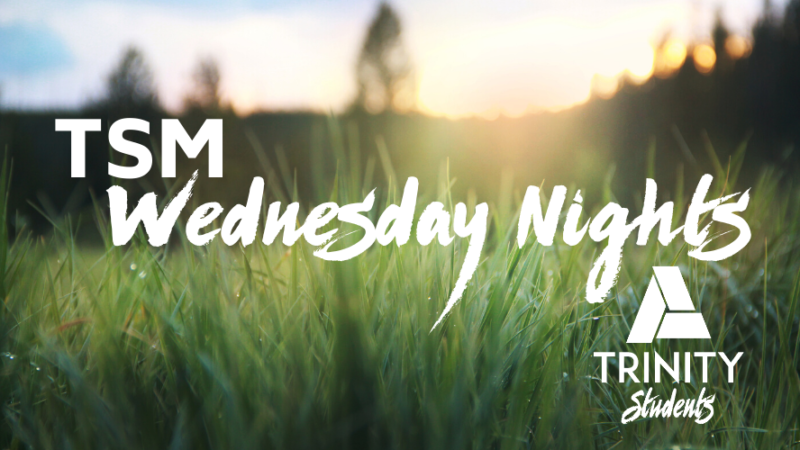 TSM Wednesday Nights, 6:30-8 PM
Trinity Student Ministries (TSM) Wednesday Nights are a great opportunity for students to draw close to Jesus while building relationships. We welcome students in 6th-12th grade (completed) to connect with each other and our adult leaders as we grow upward, inward and outward in our pursuit of Jesus.
Meet at Trinity for games, worship, Scripture and a message from Marc or one of the leaders. This year we'll be encouraging students in these 4 Spiritual Habits: Spending Time with God, Spending Time with Others, Using Your Gifts & Sharing Your Story.
Follow us on Facebook and Instagram for weekly updates!