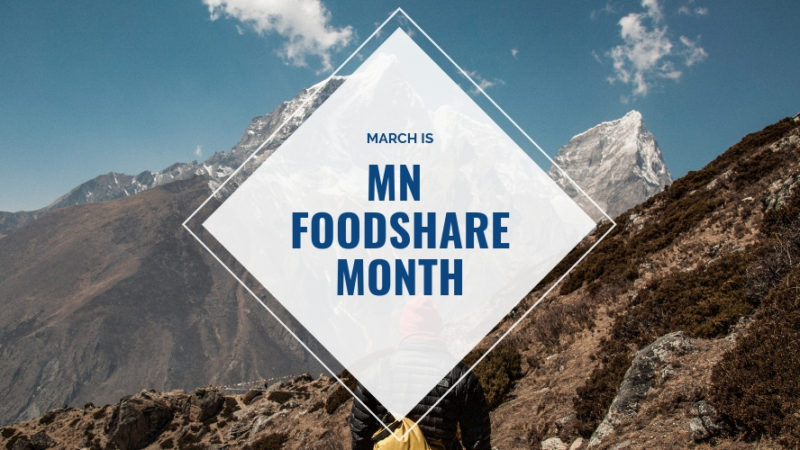 Let's Climb That Mountain to Reach Our Goal – 2,000 lbs!
This is our annual competition  – Guys vs Girls.
Bring in your non-perishable food items Sun. Mar. 3 – Sun. Mar. 31 and place them in the shopping carts in the lobby. Donations will be distributed to the Lakeville South High School food shelf so consider "teenage friendly" items!
Most needed: Boxed cereal, granola bars, peanut butter, rice, and toiletries such as body wash, deodorant, and shaving cream.
Thank you for helping our community in this way!