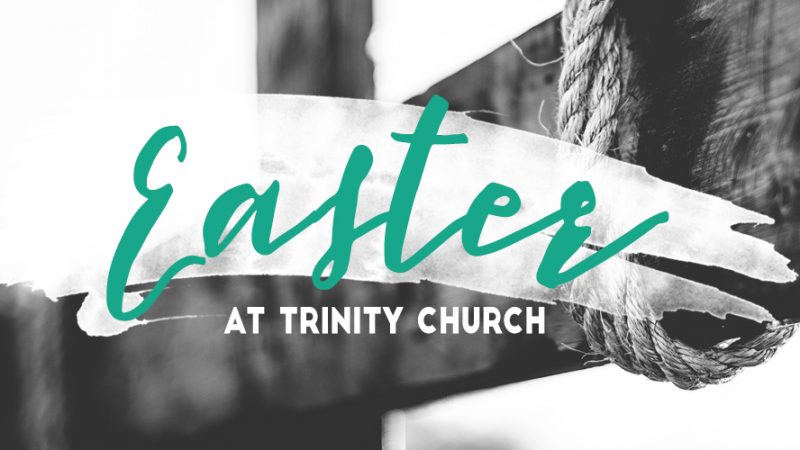 Easter Sunday April 1
 8, 9:15, 10:45 AM, and Noon-Iglesia Cristiana
Join us on Easter Sunday as we celebrate the resurrection of Jesus together.
Led by the Trinity worship band and choir, (AM services only) we will sing powerful songs and hear an inspiring message.
Bring your family for breakfast! We'll serve pancakes, sausage, cheesy potatoes and fruit from 8:30-11 AM, with donations going to support the Challenge Conference for students.
Nursery is provided (at 9:15 10:45 AM only) through age 2.
We're excited to celebrate with you!