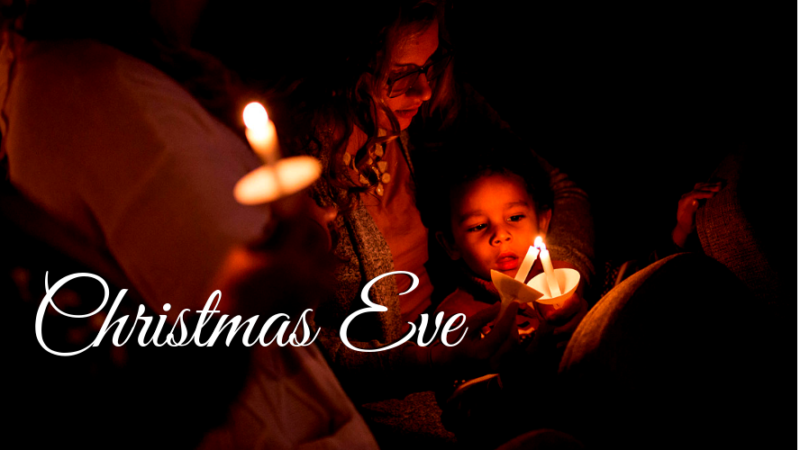 Christmas Eve Services
3 PM & 4:30 PM
The best way to enjoy the Christmas season is with family. So join us for a special gathering at 3 or 4:30 PM as we celebrate the arrival of Jesus Christ together as family. We will sing carols, hear a message, and sing "Silent Night" by candlelight. We hope you can join us as we remember and celebrate together!
Sun. Dec. 30, one service at 9 AM.
Regular service times resume on Sun. Jan. 6 at 9 & 10:45 AM, Hispanic service at noon.