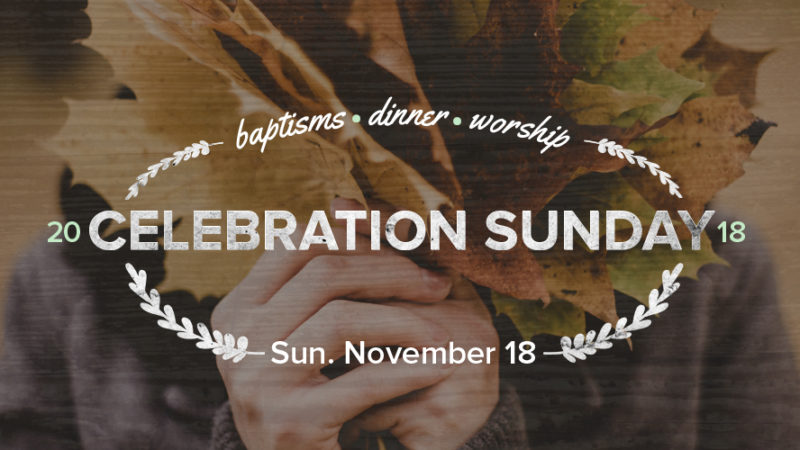 Sun. Nov. 18
Our Trinity church family will gather to celebrate what God has done in and through us. We will be enjoying a Thanksgiving potluck together and celebrating through testimonies, baptisms, and giving.
Bring 1-2 large dishes (to serve 12-24) or desserts to share, cut and ready to serve. Serving utensils are provided. We will provide the turkey, gravy, dinner rolls, and beverages.
Doors open at 4:30 PM, dinner starts at 5 PM, and the service is at 6:30 PM. Nursery for ages 2 and under will be available during the service.
Interested in serving at Celebration Sunday? Sign up here.